2nd-hand 5Ton/h Capacity Layer Chicken Powder Feed Production Line
Specification: 5ton/hour capacity;
Voltage: 380Volotage, 3 phase 50HZ;
Space Occupied: W: 6m* H:9m* Depth: 3m
Power: 63kw in total;
Origin: 100% complete brand new or
2nd-Hand 60%-80% New From Public-Listed Company
1. Professional Design:
The technological process is followed the trend of latest industry development ,and complete process
line is tailor-made to suit the customer's specific requirement, which also implies a close dialogue with
the client regarding present and future requirements as well as local conditions.
2. Professional Manufacturing: All machines are stable, reliable; the plant is of high automation level;
the automatic control over whole production process with advanced centralized control system
guarantee lowest operational cost.
3. Professional Guidance: Azeus provides proven, high-performance, energy-efficient, and easy-to
-operate key process technologies, as well as experienced and skilled staff with the ability to provide
advice, guidance, and support in all process steps.
4. Environment Friendly: Dust, noise and drainage of waste water meet environmental requirements.
A. Poultry feed hammer mill —Grinding of raw materials for optimum particle size distribution
For this cattle feed pellets line, A series Feed Hammer Mill is the most suitable one because it is mainly used
for grinding grain products that are to be made into livestock feed pellets.
B. Poultry feed mixer—Mixing technologies with high accuracy of dry mixing, as well as for mixing in liquids
We equip the 5t/h feed pellet plant with Screw Ribbon Feed Mixer to mix feed ingredients for its large mixing
capacity and high mixing efficiency.
C. Poultry feed pellet mill—Conditioning and expansion technologies prior to pelleting to secure processing of livestock
feed with optimum nutritional value and produced at lowest energy costs, and wide range of ring die cattle feed pellet
mill suitable for all types of livestock feed production and capacities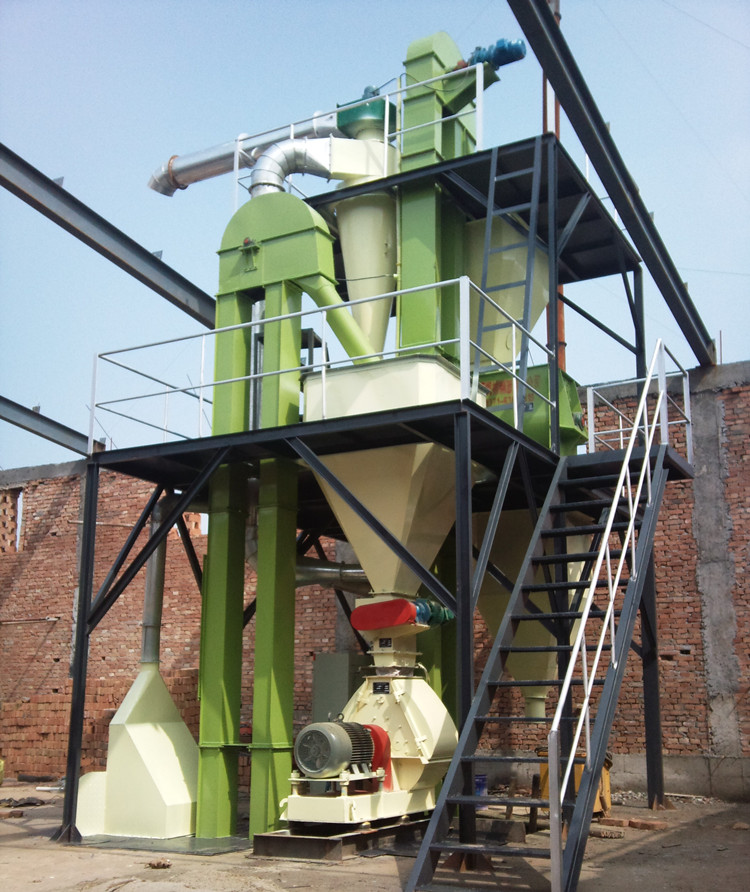 D. Poultry feed pellet cooler—Cooling of pellets for optimum storage
E. Poultry feed pellet packing machine—Packing pellets in standard bags to be transported and sold conveniently
F. Screw conveyor —Material handling and conveying systems throughout the production
G. Automatic PLC control system—Highly advanced automation systems for individual feed process machines and complete plants