Automatic egg collection system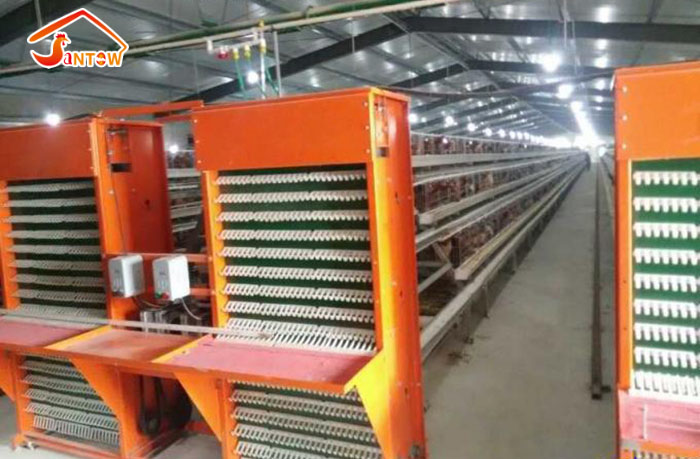 Egg collection system:
1. Technically simple and reliable construction.
2. Egg Collection System Made from Stainless steel Chains and alumnium Frame .
3. 0.75kw motor resulting in Low running costs.
4. Very gentle egg handling, and seldomly break chicken eggs.
5. Our egg collection system is very high resistance and washable, PP egg belt.
6. Absorbs egg broken during transport process without dirtying other eggs.
7. Cracked and unformed eggs are disposed before they reach to the collection tray.
8. Reduces dependability on man power.
9. Suitable for conveying distances of up to 600 feet.
Distance egg conveyor