Automatic temperature control system

Automatic Temperature control system :
consist of Cone Ventilation Fans, Evaporation Cooling Pad, Circulation Fan,
Roof fan or Tunnel Fan, TempTron Environment Monitoring Device.
TempTron Device is an effective low-cost climate controller designed especially
for poultry and swine raising. Featuring 8 built-in relays, it controls fans, inlets,
curtains, heaters, cooling systems, flaps, variable speed fans, water and feed
measurement. With automatic temperature reduction curve, it monitors and
displays temperature from up to 6 sensors.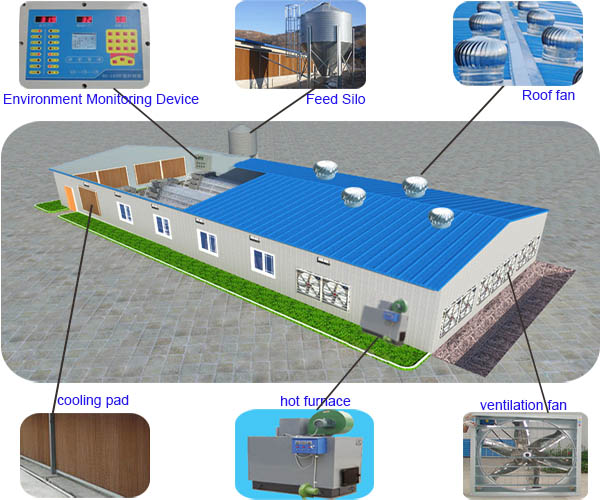 PLC Temperature Control Device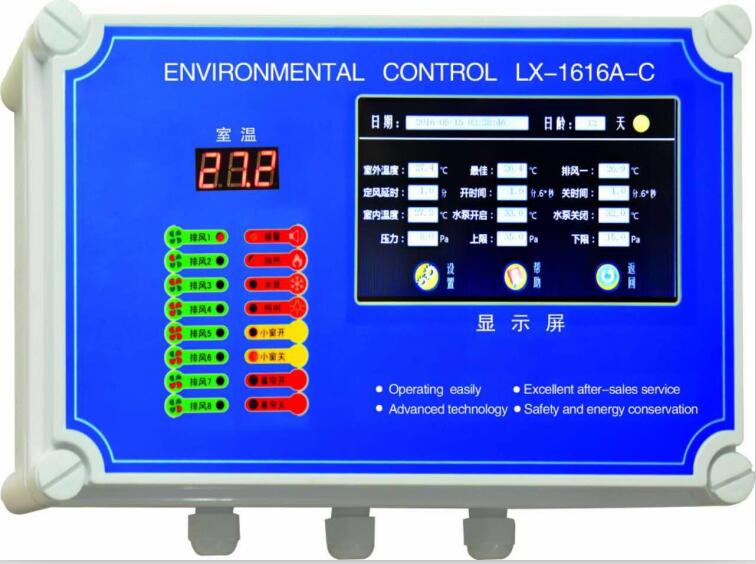 Power Supply: 220V AC
Humidity Sensor, Temperature Sensor,
High temperature Alarm, Low Temperature Alarm
Used in Swine Feeding House and Poultry Feeding House.
English Version Available.